Amy Cuddy: Your body language shapes who you are |...
See on Scoop.it - Digital Degustation TED Talks Body language affects how others see us, but it may also change how we see ourselves. Emilie van Os's insight: Interesting insight into body language and how a simple adjustment can change the way we feel.As someone who is currently making my way into the big scary world of work  I found this extremely interesting and will be trying some of...
MUSIC PAINTING - Glocal Sound - Matteo Negrin
See on Scoop.it - Digital Degustation - visit Matteo Negrin's site at: http://www.myspace.com/matteonegrin - buy Matteo Negrin's CD at : http://www.jazzos.com/ VIDEO - MUSIC PAINTING created by S… Emilie van Os's insight: original animated shot by Matteo Negrin with a message we all should hear See on youtube.com
hitRECord
See on Scoop.it - Digital Degustation HITRECORD is an open-collaborative production company, and this website is where we make things together. Emilie van Os's insight: HitRECord is an online community where creative people (from video editors,musicians, animators, writers, illustrators) can come and collaborate with each other to produce exciting new artistic ventures. I really like the...
A place for sharing plans and ideas to make them...
See on Scoop.it - Digital Degustation Got a big idea that you want to bring to life? Create a plan, share it and make it happen with help from the PlanBig community. Emilie van Os's insight: An online community that allows people to post their big ideas, whatever the inspiration, and find people with the skills to help them make it a reality. The line "nobody can do everything, but...
Watch
A short collection of my work over my 3 years at ANU. I have included examples of etched animation(what I am working on now), 3D animation, Traditional hand drawn animation.  paint on glass, claymation and water-colour.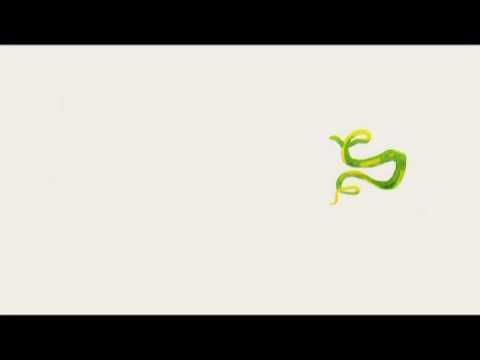 Watch
Etching running test, the black cloud was done in photoshop as a test but I hope to do it with charcoal. 
Watch
My experiment with etching frame by frame of this walk sequence, It was a bit time consuming but I really liked the result. 
Watch
So my idea for this semester is based around Self doubt and the way in which, when confronting obstacles we can be overcome by the negative thoughts so much so that we may not confront the obstacles at all.The animation I will produce will show a character's positive and negative thoughts fighting against each other as she attempts to overcome a obstacle. I intend to produce one work that will be...
Special Effects Compositing: Individual project
For my individual project I am planning to create a scene that combines live action footage and a miniature model. The scene will consist of a woman walking from one side of the screen to the other running her hand along a deck of playing cards and as she does the card will begin to break away in pieces until eventually the model is no longer there. For this assignment I have got inspiration from...
Watch
I found this clip really visually appealing and I really enjoy the aesthetic towards the end where he morphs between a desaturated version of himself and a rotoscoped version of himself as he passes through the shadows.
Watch
It took me an exchange overseas and a chat with my canadian roommate to find this fantastic sydney artist. I really love her work, such beautiful lines and all the time and energy she put in really shows in this interesting medium. 
Watch
My character video for experimental animation, she is a combination of photoshop and a cutout puppet, which gives an interesting aesthetic. i really enjoy the way she turned out considering this was a new technique for me. 
have a couple more but will give my tumblr a rest!
Theory week 2
Adam Elliot Adam Elliot was born in Melbourne and is still based there today. He has produced five major films  Uncle(1996), Cousin(1998), Brother(1999), Harvey Krumpet(2003) and his most recent Mary and Max (2009). The most famous of his works would be Harvey Krumpet which won the award for best "Animated short film" at the Academy Awards in 2003. As the tittles would imply all of his films are...
Now to post everything i have been hoarding so far, please excuse the updates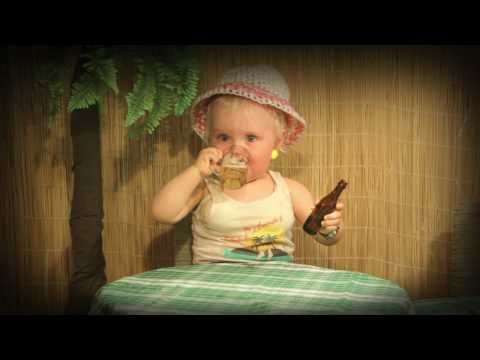 http://www.streetart.splitbrain.org/ →
http://www.nobodyhere.com/justme/ →
animation: a man sits at a typewriter and types a story depending on what words you hover over
http://www.exactitudes.nl →
Photographer Ari Versluis and profiler Ellie Uyttenbroek have worked together since October 1994. Inspired by a shared interest in the striking dress codes of various social groups, they have systematically documented numerous identities over the last 16 years. Rotterdam's heterogeneous, multicultural street scene remains a major source of inspiration for Ari Versluis and Ellie Uyttenbroek,...
http://www.you-are-beautiful.com →
found while looking for things relating beauty, signs and stickers left all over the place saying "you are beautiful"
http://www.weheartprints.com →
screenprinting work
http://www.pixelmuseum.com →
Pixel Museum, the first and only virtual museum with over 150 international top artists in different sections such as: "Photography", "Digital Art" and "Pixel Art".
Han Hoogerbrugge →
Apart from having an awsome name, Han Hoogerbrugge created 90 short interactive animations under the title "Modern Living" .This was my first introduction to the work of Mr. Hoogerbrugge and It is awesome.  check out his website too www.blackmarketculture.com